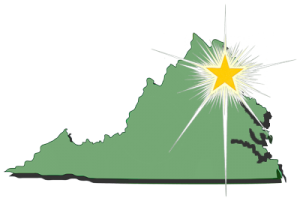 NOVA ASTROLOGY GROUP OF NORTHERN VIRGINIA: Bringing together the astrological community of Northern Virginia through educational seminars and workshops; and professional development.
NOVA Astrology Group, located in Northern Virginia and the Greater DC Metropolitan area, began as an organization to provide a community for anyone interested in astrology where they could meet, share information, and increase their knowledge and understanding astrology. From a group that started offering local lectures, NOVA Astrology Group now offers the opportunity to experience and learn about astrology through four venues:
NOVA Astrology Group – Local Lecture Series;
The Jupiter Lunch Group – Luncheon Meetings to Discuss Astrology and Network with People Interested in Astrology;
NOVA School of Astrology – Online Astrology Courses for the Aspiring Astrologer.
NOVA Lectures Series – MP3 recordings of past NOVA Astrology Group Lectures.
NOVA ASTROLOGY GROUP MEETING INFORMATION
If you want to be on our mailing list to receive notification of meetings, just email us at info@novaastrologygroup.com.
(Just scroll down for all the meeting descriptions and pre-registration information.)
General Meeting Information and Location
NOVA Astrology Group meets the third Saturday of the month from September through June. Our meeting time is from 2:00 pm to 4:00 pm. We meet at the Cary Executive Center (also known as the Cary Building); 8136 Old Keene Mill Rd, Unity Spiritual Center of Springfield – Suite 205-B, Springfield, VA 22152. There's ample parking and a wonderful location – easy to find. Just park in the back lot of the building and take a left turn into the B Wing. Take the elevator to the second floor and turn left when you arrive.
The regular meetings are $20.00. You can either pay in advance for the lecture or at the door.
NOVA Astrology Group Meets from September through June
Check Out Our Current Schedule Below
October 19, 2019 – Exploring Your T-Squares with Tom Chaplin
According to Tracy Marks, the T-square appears in 40% of all natal charts which makes it a fairly common pattern. The T-square is a dynamic pattern that stands out in the natal chart as a prominent feature. The friction and stress that is generated forces the individual to take action. Many people with a natal T-square find it difficult to relax or sit still. There's a great deal of busyness created by this pattern along with inner tension and stress that is typically expressed through relationships. There's a constant push to resolve conflicts and almost always a drive to do and accomplish more.
Although the T-square is a challenging pattern, there are ways to work with it. We'll deconstruct the T-square by exploring the polarity of the opposing planets as well as the challenger planet that squares the opposition. We'll also discuss the meaning of the empty leg which can provide relief.
Regardless of whether or not you have a T-square in your natal chart, you should still find this talk meaningful since a natal opposition or square can temporarily form a T-square in your chart through transit or progression. Those periods can indicate very important times in your life.
About Tom Chaplin
Tom Chaplin is a Coach and Astrologer who works with busy professionals to prioritize healthy habits. He has taught natal chart delineation at International Academy of Astrology since 2010. He's also co-founder of NOVA Astrology Group in Northern Virginia and co-founder of 'Your Cosmic Career Coach', a Career Coaching/Astrology podcast which has made the MAC list of top 100 Career Coaching podcasts for the past 3 years. He has lectured on topics such as 'How to Get Unstuck', 'How to Kick the Sugar Habit', 'Discover Your Life Purpose through Astrology', 'Interpreting Interceptions in the Natal Chart' and 'Uncovering the Astrological Shadow'. More available at www.truebearings.net.
November 15, 2019 – Trends for 2020: It's All About Foundations with Misty Kuceris
January 2020 begins with six astrological energy points in Capricorn. Meanwhile at the start of June 2020, there are six planets retrograde. And six seems to be the magic number as we'll also experience six eclipses. Whether you look at the upcoming astrological energies for the Year 2020 or just watch the world around you, you see foundations being shaken and the need to review the past in order to move forward into the future. Find out what these influences mean to you and what you can expect with the Trends of the Year 2020.
About Misty Kuceris
Misty Kuceris is co-founder of NOVA Astrology Group, LLC, astrological columnist for Pathways magazine, and author of an annual publication on trends. As a personal and corporate astrologer, Misty works with clients in utilizing trends to develop life goals and professional strategies. In addition to private consultations, Misty lectures internationally and conducts classes and workshops in the areas of astrology, spiritual development, tarot, and horticulture. She publishes a monthly astrological column on her website www.mistykuceris.com.
December 21, 2019 – Christmas Chart Reading Party
INVITATION TO ASTROLOGERS WISHING TO SPEAK AT NOVA ASTROLOGY GROUP
NOVA Astrology Group is always happy to promote astrologers and offer lecture opportunities. If you're interested in speaking to our group, please email a brief bio as well as topic to us at info@novaastrologygroup.com.
TO ORDER MP3 RECORDINGS OF PAST LECTURES
To order MP3 recordings of past lectures, just go to MP3 Recordings of Past Lectures. All MP3 recordings are sent via an email link within one week after the order is received. MP3 recordings are only $25.00.
For more information on upcoming lectures or to order an MP3 recording of past lectures, email us at info@novaastrologygroup.com. or call 703-354-4076.
THE JUPITER LUNCH GROUP – NOVEMBER 7, 2019
Founded for astrologers and individuals interested in astrology, The Jupiter Lunch Group, part of NOVA Astrology Group, is an opportunity for people to meet over lunch for the purposes of networking, meeting new astrologers, reconnecting with former colleagues, and sharing astrology-related stories. We meet on the first Thursday of the month from October through May. Our next meeting is November 7, 2019. Our meetings are at Kilroy's Restaurant; 5250 Port Royal Road, Springfield, VA, at 12 noon. Please either sign-up at MeetUp or email us at info@novaastrologygroup.com to let us know if you plan on attending. The only fee is the cost of your meal. Looking forward to seeing you.