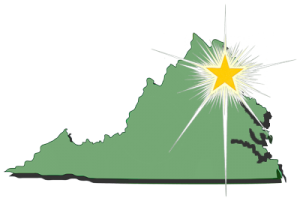 NOVA ASTROLOGY GROUP OF NORTHERN VIRGINIA: Bringing together the astrological community of Northern Virginia through educational seminars and workshops; and professional development.
NOVA Astrology Group, located in Northern Virginia and the Greater DC Metropolitan area, began as an organization to provide a community for anyone interested in astrology where they could meet, share information, and increase their knowledge and understanding astrology. From a group that started offering local lectures, NOVA Astrology Group now offers the opportunity to experience and learn about astrology through four venues:
NOVA Astrology Group – Local Lecture Series;
The Jupiter Lunch Group – Luncheon Meetings to Discuss Astrology and Network with People Interested in Astrology;
NOVA School of Astrology – Online Astrology Courses for the Aspiring Astrologer.
NOVA Lectures Series – MP3 recordings of past NOVA Astrology Group Lectures.
NOVA ASTROLOGY GROUP MEETING INFORMATION
If you want to be on our mailing list to receive notification of meetings, just email us at novaastrologygroup@gmail.com.
Thank you.
(Just scroll down for all the meeting descriptions and pre-registration information.)
General Meeting Information and Location
NOVA Astrology Group meets the third Saturday of the month from September through June. Our meeting time is from 2:00 pm to 4:00 pm. We meet at the Cary Executive Center (also known as the Cary Building); 8136 Old Keene Mill Rd, Unity Spiritual Center of Springfield – Suite 205-B, Springfield, VA 22152. There's ample parking and a wonderful location – easy to find. Just park in the back lot of the building and take a left turn into the B Wing. Take the elevator to the second floor and turn left when you arrive.
The regular meetings are $20.00. You can either pay in advance for the lecture or at the door.
NOVA Astrology Group Meets from September through June
March 21, 2020 – Tibetan Elemental Astrology with Keith Miller
Learn about the two different families of astrology ("white astrology" from India and "black astrology" or "elemental astrology" from China), what their origins are, how they were used in the context in which they developed, and how they are used today.
The lecture primarily focuses on elemental astrology which addresses the four main parts of life that are calculated in a yearly chart (life force, physical health, power and wealth, and luck) and the three main cycles that are used in this calculation (the great "outer" 60 year cycle of 12 animal signs and 5 elements, the "inner" cycle of parkha, and the magic mewa square). While the year is the biggest influence, there are month, day and hour signs that provide more nuance into personality. Finally, by way of example, will demonstrate one simple annual obstacle chart.
As an attendee, you will have your element and animal year combination calculated. Additionally, Keith will show you the elemental distribution that is calculated from that.
A Special Offer from Keith
As an added bonus for attending, you can sign up for a yearly obstacle chart for $35, which is a discounted rate. This would also include a hand-written template. The obstacle calculation looks at a person's life in the aspects of vitality, physical health, power and influence, and general luck. This lets people see where there will be ease or hardship in their lives for a given year, and how to mitigate the negative influences and accentuate the positive ones.  While the prescriptions are for Tibetan Buddhists in a certain cultural context, I translate these solutions to relate to people's own spiritual practices.
About Keith Miller
Keith Miller studied Elemental Astrology over the course of two years with the renowned Jonang Donak Rabjampa, Khenpo Ngawang Dorjee.  He trained in the traditional way via direct oral instruction, memorizing the preliminaries and learning manual calculation techniques, without the use of computer calculation.  He trained in particular in the calculation of obstacles and the Nine Topics of Elemental Astrology.
Keith is a Tibetan language translator currently working on a translation of the Chantable Commentary on the Calculation of Obstacles through Pebble Division called "The Jewel-Storehouse of All Desires." This work not only details the methods of calculation and the meanings of the results, but provides the suggested courses of action. In addition to work in Tibetan Buddhism and astrology, Keith has studied divination traditions from around the world, as well as parapsychology and spiritual topics.  He holds a master's degree in transpersonal psychology from Atlantic University.
INVITATION TO ASTROLOGERS WISHING TO SPEAK AT NOVA ASTROLOGY GROUP
NOVA Astrology Group is always happy to promote astrologers and offer lecture opportunities. If you're interested in speaking to our group, please email a brief bio as well as topic to us at novaaastrologygroup@gmail.com
TO ORDER MP3 RECORDINGS OF PAST LECTURES
To order MP3 recordings of past lectures, just go to MP3 Recordings of Past Lectures. All MP3 recordings are sent via an email link within one week after the order is received. MP3 recordings are only $25.00.
For more information on upcoming lectures or to order an MP3 recording of past lectures, email us at novaaastrologygroup@gmail.com
 JUPITER LUNCH GROUP – MARCH 5, 2020
Founded for astrologers and individuals interested in astrology, The Jupiter Lunch Group, part of NOVA Astrology Group, is an opportunity for people to meet over lunch for the purposes of networking, meeting new astrologers, reconnecting with former colleagues, and sharing astrology-related stories. We meet on the first Thursday of the month from October through May. Our next meeting is March 5, 2020. Our meetings are at Kilroy's Restaurant; 5250 Port Royal Road, Springfield, VA, at 12 noon. Please email us to let us know if you plan on attending at novaaastrologygroup@gmail.com
The only fee is the cost of your meal. Looking forward to seeing you.