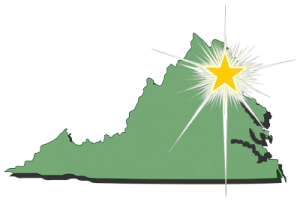 NOVA ASTROLOGY GROUP OF NORTHERN VIRGINIA: Bringing together the astrological community of Northern Virginia through educational seminars and workshops; and professional development.
NOVA Astrology Group, located in Northern Virginia and the Greater DC Metropolitan area, began as an organization to provide a community for anyone interested in astrology where they could meet, share information, and increase their knowledge and understanding astrology. From a group that started offering local lectures, NOVA Astrology Group now offers the opportunity to experience and learn about astrology through four venues:
NOVA Astrology Group – Local Lecture Series;
The Jupiter Lunch Group – Luncheon Meetings to Discuss Astrology and Network with People Interested in Astrology;
NOVA School of Astrology – Online Astrology Courses for the Aspiring Astrologer.
NOVA Lectures Series – MP3 recordings of past NOVA Astrology Group Lectures.
NOVA ASTROLOGY GROUP MEETING INFORMATION
If you want to be on our mailing list to receive notification of meetings, just email us at info@novaastrologygroup.com.
(Just scroll down for all the meeting descriptions and pre-registration information.)
General Meeting Information and Location
NOVA Astrology Group meets the third Saturday of the month. Our meeting time is from 2:00 pm to 4:00 pm. We meet at the Cary Executive Center (also known as the Cary Building); 8136 Old Keene Mill Rd, Unity Spiritual Center of Springfield – Suite 205-B, Springfield, VA 22152. There's ample parking and a wonderful location – easy to find. Just park in the back lot of the building and take a left turn into the B Wing. Take the elevator to the second floor and turn right once you arrive. The room is at the end of the hall on the left.
The regular meetings are $15.00. You can either pay in advance for the lecture or at the door.
THE JUPITER LUNCH GROUP – DECEMBER 6, 2018
Founded for astrologers and individuals interested in astrology, The Jupiter Lunch Group, part of NOVA Astrology Group, is an opportunity for people to meet over lunch for the purposes of networking, meeting new astrologers, reconnecting with former colleagues, and sharing astrology-related stories. We meet on the first Thursday of the month from October through June. Our next meeting is December 6, 2018. Our meetings are at Kilroy's Restaurant; 5250 Port Royal Road, Springfield, VA, at 12 noon. Please either sign-up at MeetUp or email us at info@novaastrologygroup.com to let us know if you plan on attending. The only fee is the cost of your meal. Looking forward to seeing you.