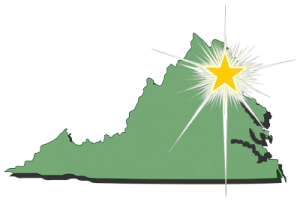 NOVA ASTROLOGY GROUP OF NORTHERN VIRGINIA: Bringing together the astrological community of Northern Virginia through educational seminars and workshops; and professional development.
NOVA Astrology Group, located in Northern Virginia and the Greater DC Metropolitan area, began as an organization to provide a community for anyone interested in astrology where they could meet, share information, and increase their knowledge and understanding astrology. From a group that started offering local lectures, NOVA Astrology Group now offers the opportunity to experience and learn about astrology through four venues:
NOVA Astrology Group – Local Lecture Series;
The Jupiter Lunch Group – Luncheon Meetings to Discuss Astrology and Network with People Interested in Astrology;
NOVA School of Astrology – Online Astrology Courses for the Aspiring Astrologer.
NOVA Lectures Series – MP3 recordings of past NOVA Astrology Group Lectures.
NOVA ASTROLOGY GROUP MEETING INFORMATION
If you want to be on our mailing list to receive notification of meetings, just email us at info@novaastrologygroup.com.
(Just scroll down for all the meeting descriptions and pre-registration information.)
General Meeting Information and Location
NOVA Astrology Group meets the third Saturday of the month. Our meeting time is from 2:00 pm to 4:00 pm. We meet at the Cary Executive Center (also known as the Cary Building); 8136 Old Keene Mill Rd, Unity Spiritual Center of Springfield – Suite 205-B, Springfield, VA 22152. There's ample parking and a wonderful location – easy to find. Just park in the back lot of the building and take a left turn into the B Wing. Take the elevator to the second floor and turn right once you arrive. The room is at the end of the hall on the left.
The regular meetings are $20.00. You can either pay in advance for the lecture or at the door.
NOVA Astrology Group Meeting Schedule from March 2019 to June 2019
Trends for the Year 2019: Which Decision Now?, with Misty Kuceris, Saturday, March 16, 2019
The Year 2019 appears to be a preparation for the year 2020…but is it really? The energy for the year actually started around November 6, 2018 when a cluster of astrological energies all hit within a two-day span. The end result of that situation was do we move forward with changes in our lives or do we resort to holding on to the past. What is the decision? As the Moon's Nodal Axis, Jupiter, and Uranus change signs there are paradigm shifts occurring in the year 2019 that will have a definite impact in our lives. Find out what you can expect for the year 2019 and how it will affect your life.
About Misty Kuceris
Misty Kuceris is co-founder of NOVA Astrology Group and astrological columnist for Pathways magazine. She writes a monthly column on her website, www.mistykuceris.com that focuses on how astrology impacts your life. As a consulting astrologer, she works with individuals seeking to utilize the astrological cycles to enhance their lives and she works with business owners to develop marketing strategies. She can be reached at misty@enhanceoneself.com.
Blending Modern and Traditional Astrologies with Ichrak Dahou, Saturday, April 20, 2019
Most of us come into the world of astrology through an understanding that if someone has the Sun in Taurus, they are likely to be nature-loving and steady (if a bit stubborn). Or, if someone has Venus in Aquarius they may be a bit cool and detached in love.
Over the past 20 years astrologers have translated ancient texts enabling us to develop a deeper understanding of how previous centuries differed in their interpretations from the modern psychological approach utilized today.
In this lecture, Ichrak Dahou contrasts the main features of modern astrology with those of traditional astrology (astrology prior to the 17th century). She will show you how to blend both forms in your natal chart delineation. She plans on using your charts as examples, although time constraints will limit the number of charts she can use. If you're interested, please email your birth data to info@novaastrologygroup.com no later than Friday, April 19, 2019.
About Ichrak Dahou
Ichrak Dahou is an astrologer and writer in Takoma Park, MD. She works with a range of clients, from jewelry makers to startup founders, moms, and authors. She uses astrology to help people contextualize themselves in the narrative arc of their lives. Her favorite way to use astrology is developing cosmically informed strategies to help people make decisions that amplify the good in their lives.
Ichrak has been a practicing professional astrologer since 2014, and has been featured in Bustle, Cosmopolitan, and the Los Angeles Review of Books. For more, visit www.atlasastrology.com.
Developing Leadership Potential with John Marani, Saturday, May 18, 2019
Research by Michel and Francoise Gauquelin showed that planets placed in certain locations in your natal chart, known as the Gauquelin sectors, could predispose an individual to potential career paths. What if your natal Sun, positioned in a specific Gauquelin sector, shows your leadership potential? John discusses how your Sun plays a role in your leadership development and introduces you to the basic Gauquelin research. Join us for this fascinating lecture.
About John Marani
John is a professional certified astrologer (NCGR-1) who recently graduated from the Midwest School of Astrology. John began his professional practice in 2008 and is pursuing his Certificate of Astrological Proficiency and additional speaking engagements at local and national conferences.
Upcoming Meeting Dates
Speaker
 Saturday, March 16, 2019
 Misty Kuceris

Trends for the Year 2019

Saturday, April 20, 2019
Ichrak Dahou

Blending Modern and Traditional Astrologies

Saturday, May 18, 2019
John Marani

Developing Leadership Potential

 Saturday, June 15, 2019
 Chart Reading Party
INVITATION TO ASTROLOGERS WISHING TO SPEAK AT NOVA ASTROLOGY GROUP
NOVA Astrology Group is always happy to promote astrologers and offer lecture opportunities. If you're interested in speaking to our group, please email a brief bio as well as topic to us at info@novaastrologygroup.com.
TO ORDER MP3 RECORDINGS OF PAST LECTURES
To order MP3 recordings of past lectures, just go to MP3 Recordings of Past Lectures. All MP3 recordings are sent via an email link within one week after the order is received. MP3 recordings are only $25.00.
For more information on upcoming lectures or to order an MP3 recording of past lectures, email us at info@novaastrologygroup.com. or call 703-354-4076.
THE JUPITER LUNCH GROUP – APRIL 4, 2019
Founded for astrologers and individuals interested in astrology, The Jupiter Lunch Group, part of NOVA Astrology Group, is an opportunity for people to meet over lunch for the purposes of networking, meeting new astrologers, reconnecting with former colleagues, and sharing astrology-related stories. We meet on the first Thursday of the month from October through June. Our next meeting is April 4, 2019 where we'll discuss Mercury retrograde and the entry of Uranus into Taurus. Our meetings are at Kilroy's Restaurant; 5250 Port Royal Road, Springfield, VA, at 12 noon. Please either sign-up at MeetUp or email us at info@novaastrologygroup.com to let us know if you plan on attending. The only fee is the cost of your meal. Looking forward to seeing you.